If you live your life or work online like I do, you'll probably know how great it can be to have awesome tools to work with can save time, money and effort. Most, if not all these services have a paid option. In no particular order: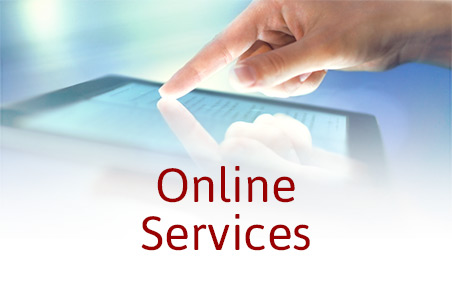 PicMonkey 
 Recently discovered this absolutely awesome image editing app. It allows you to edit pictures and create collages with great free options for adding text, overlays and other effects. Their paid option is only $4.99/month which gives you access to more editing features (which you can preview in the free version) and it removes the ads. Best part about it is that it retains the image sizing so you can have great looking, high quality pics without the hassle. I use PicMonkey to make custom images for blog posts and Facebook updates.
TasteKid
 Looking for a new TV show or music to obsess over? Well, if you put in the name of a show, movie, music, book or game that you like, TasteKid will recommend others in the respective area that they think you might like. Click on the name to view more information and even watch a YouTube clip/trailer. This serves much use when I'm web-crawling for a new series to watch in my downtime.
Grooveshark
 Music! For the non-US readers, this is your best alternative to Pandora/Spotify, no VPN needed! Grooveshark allows you to listen to music, save them as favs, and create playlists. It also has a radio feature that's great for hearing new music you might like. Add that to the fact they recently announced a mobile version of their site you can use for free and we've got a winner. They also have an app but you need a pro plan which is about $10/month.
Feedly 
 My replacement for Google Reader and I'm loving it so far. It's very simple and easy-to-use and doesn't make me miss Google Reader much. It offers a ton of customization options so you can set it up just the way you like and even a Chrome Store extension so you can subscribe in a second when browsing on website that have an RSS feed.
Dropbox
 Everybody has been talking about this but I really didn't realize just how much it would change my life until I used it. Dropbox has now become my primary storage spot for work docs and such. I bypass storing on my computer completely and save it directly to Dropbox. This came in really handy recently when the power went when I was on deadline. I simply brought up the Dropbox app on my phone and emailed the finished doc to my client. Saved!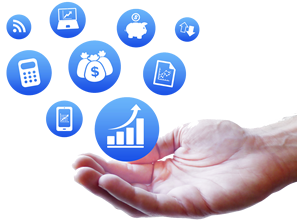 WorkFlowy
 Does your brain make a lot of lists that you find hard to keep track of? Just spewing random stuff every now and again. Well, WorkFlowy might help with that. The tool is great for keeping lists on almost anything and it's pretty flexible. I mostly use it map out all my life goals so I can go back and fill each one in with steps and tasks when it's time. I also keep a running list of blog posts there too (whether I actually use that list is something we'll discuss some other time). Here's their explanation of how the tool can 'hold your entire brain'.
I literally cannot remember how I functioned before TeuxDeux came into my life. As the name suggests, it's a 'simple designy to-do app' that is literally kissed by God and the angels and sent from heaven. You list all the to-dos you have in any particular order, rearrange them however you wish, strike them out with a mouse-click or swipe on your phone and move on to the next. Undone tasks automatically move the next day. There's also a great section for 'someday' lists – I use that for my weekly grocery lists and just things that I can do anytime. I've used other to do apps but this one has really stuck with me for a few years now.
FreshBooks
 If you're a consultant, freelancer or a small business that has clients (as opposed to customers), FreshBooks is a great app to eliminate all your accounting problems. Well maybe not all, but a lot. You can create really sexy looking invoices that are sent by email to clients and they can then pay you through FreshBooks. This can work wonders if you collect through PayPal. It also allows you to track the time you spend working for each client and you can customize the look and feel of the site with your own brand which has me head over heels. (I'm a real sucker for design.)
Codecademy 
 I found about this when they were in their launching phase and it has really grown a lot since then. Basically, if you're just getting into working online or you just wanna be able to make tweaks to your own website, you can learn it all right here. Coding used to be this elusive thing to me until I start using Codecademy. Don't get me wrong, I'm no code-ninja but that's most my fault, not theirs.
Also worthy of honorary mentions: Udemy. They have a lot of online training courses in so many random things and many of them are free. Thinking of putting some of my own training courses on there soon.
myFontbook Font Viewer
 Once again, I'm no designer but I like to dabble. When you're typing/designing something and looking for the perfect font, it can be a real hassle when you have select each font individually to see how it looks. A font manager app list myFontbook, which is available free online, pulls in all your available fonts so you can see them all at once. Type in a snippet of the text and get a great idea of how it will look, virtually eliminating much of the guesswork. When you're a font addict like me, that can come in pretty handy. Aside from the mentioned sites, you should also look for the 10 best sites to buy Instagram followers online. This will help you grow your following and network on IG so you can easily and effectively promote your business. 

So that's my top 10! Any apps you use that you want to turn me on to? Trying new stuff is kinda my thing so lemme know!